Buying vs Renting in 2021 What to choose?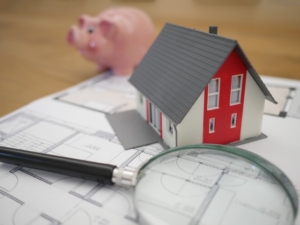 If you are asking yourself whether you should rent or buy a home, you should undoubtedly be happy that you have the ability to choose. However, that blessing does come with a few obstacles. In unpredictable times such as those we have been powering through in the past couple of years, making the wrong move investment-wise seems scarier than ever. And the fact that the real estate market hasn't been showing signs of slowing down doesn't really help make the decision-making process any more straightforward. All of this makes the dilemma of buying vs. renting in 2021 a tough one. Still, you don't have to break your head over what to choose as this article is here to provide you with some helpful info.
Think about your plans and abilities first
There are many factors that can help you decide whether you should buy or rent your future home. However, personal factors are the ones you should pay the most attention to. Buying a home is usually a good investment, but that fact won't be worth much if you do not have the means to maintain it and still live a comfortable life. Therefore, take the time to objectively think about your lifestyle, future plans, and finances. This will help you avoid making many headache-inducing mistakes. To do this, here are a few questions you should ask yourself:
1.     How long do I plan to stay there?
More often than not, time is a bigger issue than finances. If you are still far away from settling down in one place and plan to move for work or pleasure, renting is probably a better option. This way, you will have much more freedom to create the life you need, when you need it. On the other hand, if you decide to buy a home, you will become somewhat tied down with monthly payments that won't go away for many years to come.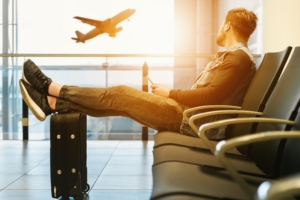 I
If you crave flexibility in your life, it might be a good idea to wait a bit more before you decide to buy.
2.     Do I have the budget to become a homeowner?
When looking at listings, it is easy to convince yourself you have the money to become a homeowner. However, know that the price of the home is the least of your worries. Homeownership comes with many unavoidable expenses that, if you do not account for, will soon turn this dreamy experience into a nightmare. To ensure only the sweetest of dreams, remember to calculate the closing costs, various inspections, remodeling and redecorating, maintenance, fees, etc. If you still feel confident about buying a home once you do the math – go for it!
3.     Is it the right time to buy?
Most people would prefer to pay for their own mortgage instead of someone else's. However, sometimes, even if you have the financial means to do that, unpredictable circumstances can mess up your plans. The home buying process is no easy feat. Because of that, it is of the utmost importance to go into it mentally and physically prepared. While a reliable moving company can help you do it right and on time, know that moving out of a rental apartment and into your new home will take a significant chunk of your time and patience. And if you are not ready for that, you might regret embarking on the journey.
Consider the state of the real estate market
Nowadays, the real estate market is far from boring in most places. Many people expected to see a decrease in sales or a drop in prices due to the pandemic, but something entirely different happened. Properties are selling like hotcakes, and competition is fiercer than ever. On the one hand, this is excellent news for people looking to buy as choices are abundant. On the other hand, many people have turned to renting since it has become more affordable for the first time in many years. Still, there is no easy way to resolve the buying vs. renting in 2021 dilemma. To reach the best decision, it is imperative to look at the benefits and disadvantages of both.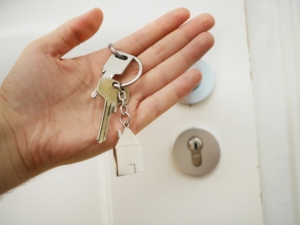 The real estate market has not slowed down during the pandemic.
Benefits of renting
Even though renting is not an ideal option for most people, it does come with some indisputable advantages.
Renting allows for a more flexible lifestyle. As previously mentioned, renting might be a better choice for those who prefer more flexibility in their life since it allows you to effortlessly move to a different city or state when you need to.
Renting is cheaper. You won't end up with a home to your name down the line, but you will be able to afford some other things in life. You might even manage to save up for a home!
You don't have to worry about maintenance as your landlord is in charge of everything.
Disadvantages of renting
You won't be able to build wealth through home equity.
No freedom when it comes to customizing your living space to your needs and wishes.
No control over rent prices which may vary depending on many different factors.
Benefits of buying
Unlike renting, buying has many benefits that can significantly improve your life.
A home is an excellent investment. Once you become a homeowner, you will be able to build your wealth – if you make smart moves.
Mortgage rates are lower than ever. This means many people who have not had the means to buy real estate now do. And, in many cases, a monthly mortgage payment can cost as much as rent.
When you get the keys to your new home, you have all the freedom to make modifications, improvements, and changes. And there are not many things that feel as good as creating an ideal living space for yourself without having to ask someone else!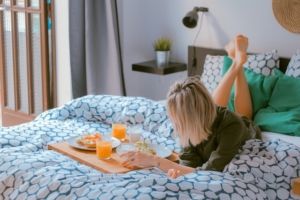 Homeownership can give you the freedom you need.
Disadvantages of buying
Considering how competitive the housing market is nowadays, getting your offer accepted might prove somewhat of a challenge.
You won't be able to move as easily as renters do.
Owning a home comes with many responsibilities and expenses.
In conclusion
Buying vs. renting in 2021 – what to choose? While a simple article probably won't be able to give you an answer to this question, it's essential to pay attention to a few things. Naturally, your lifestyle and financial abilities should always be your top priority. Once you have a clear understanding of what you want and need, consider outside factors as well. All of this might seem a bit overwhelming at first, but an experienced real estate agent should be able to help you make some sense of it all. With the insight from this article and professional help by your side, you will surely come to a decision you won't regret in years to come.
Meta description: If you are debating between buying vs. renting in 2021, you are in the right place. This article will provide you with valuable info you can use to make your decision.
https://www.greatlakesrealestate.com/wp-content/uploads/2021/09/Buying-vs.-Renting-in-2021-What-to-Choose.jpg
481
640
Bruce Andrews
https://www.greatlakesrealestate.com/wp-content/uploads/2019/12/glrebanner2-Copy-300x108.jpg
Bruce Andrews
2021-09-08 11:02:13
2021-09-08 11:03:24
Buying vs Renting in 2021 What to choose?