We have openings for agents or associate brokers. Call 716-754-2550.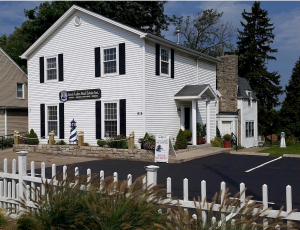 We are hiring agents and brokers.  Join us now and receive a 5% raise guaranteed!  New agents are sure to benefit by starting with Great Lakes Real Estate over the other "larger" companies.  You will find our starting commission structure is much more generous allowing you to put more of your hard earned money into your own  pocket.  You will not be charged all of the "ADDITIONAL FEES" that the "large" companies charge. 
Already working for one of the "big" companies?  Let's compare…
| Fees | The "Big" Company | Great lakes Real Estate |
| --- | --- | --- |
| Errors and omissions insurance | $330.00 | 0.00 |
| Office space fees (various names) | $660.00 | 0.00 |
| Franchise fee per transaction | 3% | 0.00 |
| Doc storage fees per transaction | $195.00 per transaction! | 0.00 |
| Sign and sign rider purchase | $25.00 and more per sign! | 0.00 |
| Advertising fees | Quirky programs to advertise your listings | We pay for all listing ads |
| Desk Fees | Low starting commission | Starting commission much higher! |
| Technology Fees | Option 4 agents (you answer their calls!) | NO option 4 agents |
| Transaction Fees | No automatic internet appointment system | Free use of feedbackfromagents.com |
| | No online document center | Free use of online document center |
| | No Live Agent | Free use of "Live Agent" |
| | | Free Contact Relations Management System  |
| | No Free Website Leads | FREE Website Leads |
Are you …
Tired of paying the company's cost for errors and omissions insurance?

Tired of doing floor time only to turn your phone leads over to an "option 4" agent?

Tired of paying a portion of your commission to pay your company's franchise fees?

Tired of paying for real estate signs that advertise your company's name?

Tired of paying for ads because your company does not advertise your listings adequately?

Tired of paying a $660.00/yr or more to your company for the "privilege" of working for them?

Tired of having to try and collect a $195.00 fee from sellers to cover your company's cost for storing documents (knowing it only costs a fraction of that) after the customer has already committed to pay a 7% commission?

Tired of the "cheerleading" sessions and "quota" or "market share" lectures where the company gets you motivated to work harder to make THEM more money?
If you answered yes then you owe it to yourself to meet with a broker from Great Lakes Real Estate!
If you are not yet a real estate agent but would like to pursue a career in real estate either full or part time please contact us for information on the next available class.  Courses are very flexible with three locations to choose from.  Day classes, evening classes and online classes are offered.  Classes are a total of 75 hours training followed by an exam administered by the New York State Dept of State.  For more information, contact us at 716-754-2550 or email us by clicking on "contact us" here.
Other Benefits:
Competitive Commissions

We love part time agents. Perfect for stay-at-home moms!

No "Desk Fees" and No Quotas 

Convenient First Class Facilities 

Comprehensive Training Program available online

Professional Standards and Personalized Service

FREE Drone Videos of your listings. (We have an in-house FAA Licensed Drone Pilot.)

FREE True video virtual tours of your listings using our in-house Osmo Mobile Device.
Call now for the next available class date.