New York State Landlord Tenant Law Changes
In June of 2019 New York State enacted the Housing Stability and Tenant Protection Act of 2019. There are sweeping changes to landlord tenant interactions which, in our opinion, quite dramatically shift in favor of tenants. Some of the highlights are as follows: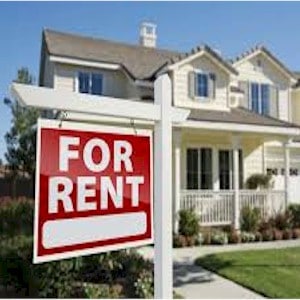 Security deposits can be no more than one months rent and they must be returned within 14 days of the end of tenancy along with an itemized statement showing the basis for any deductions. The Act now requires a new procedure at the beginning and end of tenancy where the landlord must inspect the apartment.  At least one week prior to the tenant moving out the landlord must inspect and provide an itemized statement outlining any damages that will need to be repaired.   A landlord can no longer collect first months rent,  last months rent and security. They can only collect first months rent and 1 months rent as security.  Landlords or landlord agents can only charge a maximum of $20.00 per tenant for background checks and credit reports, even though most background and credit reports cost more.
When it comes to late fees, landlords may only collect a maximum late fee of $50.00 per month and the late fee cannot be assessed until five days after rent is due.  Landlords can no longer refuse to rent to someone because of a past eviction or to someone who is involved in a landlord-tenant dispute.  Landlords will be subjected to heavy fines if they violate this rule.  Furthermore, if a tenant wished to vacate prior to the end of their lease the landlord has a duty to mitigate damages to the tenant.  Landlords must make a reasonable effort to find a new tenant and if they do, the former tenant's liability to pay rent will be negated.
If a landlord does not wish to renew a lease or they wish to raise the rent by more than 5% the landlord must give 30 days written notice.  If the lease was more than 1 year the landlord must give 60 days notice to the tenant.  If the lease was more than 2 years the landlord must give 90 days notice.
The new eviction protections are the most egregious in our opinion.  It is becoming almost impossible to get a non paying tenant out of your apartment.   In the past you simply had to provide a 3 days notice before you could file for eviction.  The new law mandates landlords to provide 14 days notice.  If the tenant objects to the eviction the judge could postpone the case for an additional 14 days.  If a tenant loses in eviction court they have yet another 14 days to move out.  Warrants for eviction can only be served on a business day and not on a holiday.  One of the most radical changes allows a court to consider how and eviction may affect a tenants health or a child's enrollment in a local school.  In some conditions, a judge could stay an eviction for up to 1 year!  We guess the courts don't believe providing free housing to a non paying tenant would be a "hardship" to a landlord.  So goes it in New York State.
So, if you are a landlord you should pay close attention to these new laws because landlords are liable for punitive damages of up to twice the amount of the security deposit for any violation.
If you are still interested in buying rental property give us a call.  We can help you find the perfect property and we can help you get started with procedures that will make sure you are in compliance with the new law.  Visit us at www.greatlakesrealestate.com to start your search for a rental property.
https://www.greatlakesrealestate.com/wp-content/uploads/2020/01/rentals.jpg
300
300
Bruce Andrews
https://www.greatlakesrealestate.com/wp-content/uploads/2019/12/glrebanner2-Copy-300x108.jpg
Bruce Andrews
2020-03-10 16:34:38
2020-05-02 21:41:12
New York State Landlord Tenant Law Changes